Companies that want to attract and retain women and minorities for technical positions need to focus on branding and unconscious bias.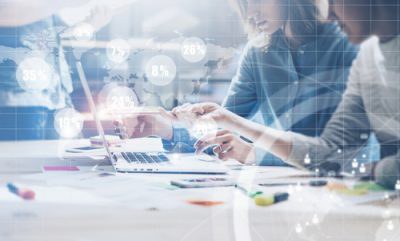 By Kaitlyn D'Onofrio
A recent study released by the U.S. Equal Employment Opportunity Commission concluded a long-held belief regarding the tech industry: it still lags in diversity, for both gender and race.
The gender gap for executives remains persistent, with 80 percent of high tech executives being men and just 20 percent women.
This comes despite another study showing that eighth-grade girls outperform their male peers when it comes to technology and engineering.
So how can companies do their part to effectively recruit and retain this still underrepresented talent — and potentially apply it to recruiting all underrepresented groups? Below we offer best practices culled from recent panel discussions at DiversityInc's Top 50 event earlier this year.
Here's a video of a recent panel titled Recruiting Strategies for Women in Technical Roles:
These five best practices will boost your organizations efforts:
Be authentic in presenting your company brand. When recruiting talent, potential candidates should see and hear an inclusive message, one that is actually part of your company culture.
Companies "have to be speaking from the same voice" when it comes to messaging and branding, explained Kaley Gagnon, executive director, College Recruiting, AT&T (No. 4 on the 2016 DiversityInc Top 50 Companies for Diversity).
The inclusive message a company sends to customers, she continued, has to jibe with what it's sending to employees and what those employees experience when they come to work for you.
Rita Mitjans, chief diversity & corporate social responsibility officer, ADP (No. 21 on the list) agreed.
"I think it's about authenticity and about making sure that your brand, in fact, reflects not just the story we want to tell, but the reality of the situation," she said. She also said that leaders in different locations may not all act the same way, so it's important to hold leaders accountable to living up to the company's brand.
"Your employment brand is your front door," said Michael L. Cox, senior vice president of talent acquisition, Comcast NBCUniversal (No. 29). "That lets people know if they're going to be welcome into your home, welcome into your company."
What's worked in the past may not work now. Companies have different needs than they used to, and in turn, recruiting strategies may need to be modified. With such a focus on technology in nearly all industries today, it is crucial that all companies know how to recruit for technical positions.
Cox pointed to methods of nontraditional recruiting, outlined by Patti Lee, senior vice president, human resources, chief diversity officer, Wyndham Worldwide (No. 27).
According to Cox, "Everyone in this room is responsible for recruiting diverse talent to our organizations, and we play a role in it every day."
One way to recruit is through strategic partnerships.
ADP, Mitjans said, uses partnerships as a key element in developing ADP's pipeline. And when developing partnerships, it's important to make an active relationship.
"It's not just writing a check, it's engaging with them at their conferences and events, it's showcasing your people at those conferences, and leveraging their membership base for help," Mitjans shared. ADP has recently partnered with the Anita Borg Institute (ABI) and Women in Techology International (WITI).
Be aware of unconscious bias; use data to see if it's going on in your company. Lissiah Hundley, diversity & inclusion strategist, Cox Enterprises, discussed unconscious bias at the Top 50 learning session in her presentation, and the panelists all agreed how important it is to address that subject.
View Hundley's full talk here.
According to Cox, this bias "exists whether we know it or not."
"To dissuade that, we make sure the tone starts at the top," Cox shared. For instance, if a leadership meeting contains no women, it is up to the men in the room to be a voice for the women. However, he noted, it is also vital that the women make sure the men know what their voice is.
Gagley emphasized the importance of having "courageous conversations" to address these uncomfortable topics. She said she had recently met a 19-year-old college student who was hesitant to ask her professors or peers about maternity leave "because the men don't understand as much."
"I said, 'Then we need to have that conversation,'" Gagley recalled, "and being able to be open and courageous about those questions can really drive that forward."
Mitjans called data the "catalyst" for having these conversations. She suggested looking at "patterns" in data on hiring, promotions and succession planning.
"At the very least, you should have equal representation in your succession planning for gender, as an example," she continued. "And if it's not there, then you should start asking questions why, and start digging deeper as to why."
When backed with data, she said, people are less likely to feel defensive about the results because the facts are there.
Always carry a voice for underrepresented groups, even when they aren't in the room. In relation to unconscious bias, make sure someone in the room speaks on behalf of underrepresented employees. If these employees are confident their best interests are in mind even when they are not in the room to assert them personally, this reflects trust within the company.
Cox, Mitjans and Gagnon all spoke about the LGBT community, but the advice they gave could be applied to the recruitment and retention of all underrepresented groups, including women.
Cox spoke about LGBT, specifically transgender, employees, and stressed how important it is at Comcast NBCUniversal that "when that voice isn't at the table, [we make] sure that we carry that voice."
ADP leverages PRIDE, the company's LGBT Employee Resource Group (ERG), for help on how to best recruit and communicate with LGBT candidates, Mitjans shared.
Gagnon said that "being supportive and listening … and continuing to adapt our policies accordingly" is also crucial.
Create diverse opportunities for your employees. Gagnon stressed that at AT&T, one belief is, "You come for the work, you stay for the people."
A company that has a diverse customer or client base leads to a need for diverse employees to connect with them. This in turn develops chances for workers to express their uniqueness through creating different projects and taking on different tasks.
By having these opportunities, a big company can feel like a small company, Gagnon explained, and may function like a family or community. But it all starts with having a diverse workforce because the opportunities come from a combination of what the company has to offer the employee and what unique skills the employee brings to the job.
Gagnon also suggested exposing employees to mentoring circles. This provides the opportunity for employees to advance their careers with the help of those who have already been in their shoes.