By Barbara Frankel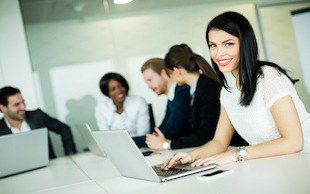 For almost two decades, the nine-box matrix has been a popular tool in corporate America for succession planning and talent development. But as the focus on identifying, retaining and promoting high potentials increasingly includes diversity, the validity of the nine-box as the determining factor is being questioned.
"The nine-box is not objective enough and it doesn't factor in race or gender. We are looking for an alternative," said a diversity leader at a large corporation who asked not to be identified.
What is the Nine-Box?
No one is sure where the nine-box, basically an assessment tool, originated but many attribute it to former GE CEO Jack Welch. It's a simple tool that has a horizontal X-axis with three boxes assessing current performance and a Y-axis with three boxes assessing leadership potential. The "best" high potentials have 1A (high performance/high potential), while the least attractive candidates have 3C (low performance/low potential).
| | | |
| --- | --- | --- |
| 1. High Performance/High Potential | 3. High Performance/Medium Potential | 6. High Performance/Low Potential |
| 2. Medium Performance/High Potential | 5. Medium Performance/Medium Potential | 8. Medium Performance/Low Potential |
| 4. Low Performance/High Potential | 7. Low Performance/Medium Potential | 8. Low Performance/Low Potential |
The growing concern over the nine-box is that it allows too much individual interpretation, especially of potential. And these interpretations can be based on cultural familiarity and the biases of managers.
Evaluating Potential
Assessing someone's current performance should be relatively easy if the organization has effective metrics to measure success. But "potential" is very different.
"Our definition of top talent has several aspects," said Brian Fishel, Senior Vice President, Chief Talent Officer at KeyCorp, No. 49 on The 2015 DiversityInc Top 50 Companies for Diversity list. "One is that is it based on a track record of potential achieved or not achieved. The what and how … We look at what could trip them up and derail them … These are the people we believe fundamentally have the ability to take on and learn and apply more skills."
Fishel, who will be one of the speakers at DiversityInc's Fall Learning Event on High Potentials, emphasized that runway is critical in assessing potential. "How vertically can someone move in the corporation over a period of time? Is runway in their field of expertise or can it be expanded? We look for versatility and breadth."
Linda Verba, Executive Vice President and Chair, Diversity Leadership Team, at TD Bank, No. 39, also agreed with a more holistic approach than the traditional nine-box.
At TD Bank, every employee completes a personal development performance plan and managers are held responsible for their employees completing the plans.
"We look at employees who raise their hands and have a willingness to assume additional responsibilities. We try to get them to gravitate to improving skills rather than want a specific job … the first job is they have to perform. Then can they deliver with exceptional scope, bandwidth and responsibility?" she said.
What is High Performance?
A Harvard Business Review article recently said high performers can deliver 400 percent more productivity than the average performer. In every organization, there are those who consistently surpass goals. But do they have the ability to move beyond their assigned tasks?
At Eli Lilly and Company, No. 24, a three-fold approach looks at historical performance, learning agility and potential factors to derail success. If the company suspects an employee has high potential, a combination of externally based and online assessments "give us more statistical insight about each individual talent," said Chief Diversity Officer Monique Hunt McWilliams.
At KPMG, No. 18, "We have what we refer to as a high performance culture," said Tori Farmer, Executive Director, Diversity & Corporate Responsibility . Employees are rated on a 1-5 performance scale with 1 being outstanding and exceeding expectations. Most employees are 3's.
"A high potential is someone who has a strong propensity to advance. They make themselves mentor and sponsor ready. They look for opportunities to excel and to address skill or proficiency gaps," she said.
Impact of Diversity
The concern over the nine-box not allowing a full picture of an employee, including cultural differences, is increasing. A poll of companies in the DiversityInc Top 50 find they average 16.5 percent of managers as "high potentials" and that most are factoring in race and gender but don't have specific goals or benchmarks.
"It's very loose," said one chief diversity officer who asked to remain anonymous. "During the conversations about high potentials we will discuss it, but we aren't making sure it is significantly addressed."
Added another: "We can't be this rigid in determining who has potential. We need a better way to look at this."