This website uses cookies to ensure you get the best experience while browsing it. By clicking 'Got It' you're accepting these terms.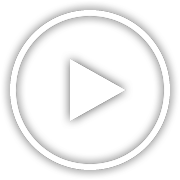 PwC's Elena Richards gives an example of a microaggression and how to work around it.
Diana Solash, Director, Global and Americas Diversity & Inclusiveness at EY gives advice on how to build trust to become a high potential.
"Take advantage of the excellent resources and tools available to you," says Corporate Finance Manager, Elsa Carballo
Produced by: Alana Winns
Videography by: Christian Carew
Pratima Gouravaram, TIAA's Technical Lead for Salesforce and IT Digital, shares the leadership tools she has come to learn while working in a male-dominated industry.
Produced by: Alana Winns
Videography by: Christian Carew
Sodexo's Emerson Foster shares his thoughts on the importance of emotional intelligence and how its impact is reshaping the future of the workplace.
By Emerson Foster, Vice President of Human Resources at Sodexo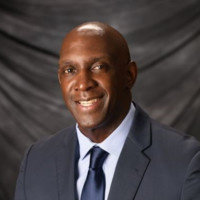 Emerson Foster, Vice President of Human Resources and Corporate Services at Sodexo North America
Will a design change in the office solve workplace conflicts?

How about more natural light?
How about a plant on every desk?
Or mediation classes and free tea?
The answer may surprise you. A new study shows that when employers experimented with interventions that targeted employee well-being – specifically the emotional intelligence of their workforce – they saw a significant boost in happiness and creativity.
Creating an "Emotionally Intelligent Workplace" is emerging as one of the top trends globally according to the latest Global Workplace Trends Report.
The study (which, full disclosure, my company supports) works with futurists and business strategists to uncover the emerging ideas that are likely to be embraced en masse. Past reports heralding the coming of Smart buildings and virtual work.
This year, of the seven emerging trends, experts found a new appreciation for the components of emotional intelligence – self-awareness, social awareness, self-management and relationship management. In fact, a CareerBuilder survey found that 71 percent of employers said they valued EI over IQ in their employees and just over a third said they look for high EI when hiring.
So the next step is for employers to figure out how to nurture and perhaps improve the general EI.
This can take many forms, from redesigning workspaces to incorporating natural elements in offices to offering concierge services and interactive trainings. When done right, the study found that interventions can improve EI competencies by 70 percent.

Be warned, though, tearing down walls and placing a plant-on-every-desk might not make much difference. Blanket approaches might even make things worse.

"An open concept workplace may support employees' needs for social interaction, but not their needs for focus or rest," write Psychologist Daniel Goleman and Cary Cooper, a professor at Manchester Business School in an accompanying analysis.
They suggest employees invest in a comprehensive assessment of their current workplace EI and employee input before implementing changes. Also, they say, it's important programs and services be flexible enough to be personalized so employees feel more autonomous.
"This may sound daunting, but taking small steps is key — and keeping the overall workplace experience in mind can help paint a picture of the long-term vision for success," the authors write.
"Ultimately, forward thinking companies know the value of the emotionally intelligent workplace — a value that will only continue to grow in importance in the years ahead."
The SVP, Strategist shares his advice for LGBT best practices in the workplace.
"You have to have a good combination of people that you're learning from and people that you're teaching," says Peter Tsahalis, TIAA's Managing Director and Head of Mobile IT.
Produced by: Alana Winns
Videography by: Christian Carew
Tamara Peterson, the Senior Counsel for Wells Fargo Legal Department and the Enterprise President of PRIDE Team Member Network says, "Mentors are beneficial for professional development and expanding your network."
TIAA's CEO openly shares his thoughts on the importance of persistency and how it's played a role in the success of his career.
By Roger Ferguson, TIAA President & CEO
I've always loved the quote "Success is never final. Failure is never fatal." It contains two important truths about success: don't become complacent when you have it, and don't give up on it when you stumble.
History is full of examples of people who failed and then went on to experience great success. Bill Gates' first business flopped. Oprah Winfrey was fired from one of her first television jobs. Their stories show that failure should never be the end of the story. If you keep your goals in sight and persevere, you can eventually reach them.
I've seen the importance of perseverance throughout my own career. After starting out as a lawyer, I decided to switch paths. I applied for a job at McKinsey and Co., even though I was not an obvious candidate, given my lack of business experience. I was promptly rejected – and with a form letter, no less. But I didn't give up, because I knew that I could make a valuable contribution to the firm and its clients. I eventually managed to get an interview, and I made my case. After what felt like about 12 more rounds of interviews, I landed a position despite the atypical professional background that got me there.
I worked hard and performed well. However, as I got closer to being made a partner in the firm, I stumbled and made a mistake that nearly cost me my job. Again, I was determined to not give up. I took responsibility for the mistake, learned from it, redoubled my commitment, made some tough career decisions, and eventually ended up making partner.
I've seen the importance of perseverance in my personal life as well. I was a lousy swimmer for many years, but it's a great way to get exercise and frankly, I'm not getting younger. One day, I decided to make a commitment to getting better at it – not just keeping my head above water. As a lifelong learner, I enjoy reading up on a topic that I want to learn more about. I found and read "Total Immersion" by Terry Laughlin with John Delves, took lessons, and started working on my skills. Slowly but surely, I got better. I'm now a steady, albeit slow, lap swimmer. I'm proud of how far I've come and it sure beats jogging.
We're all human, so we're going to face setbacks or make mistakes from time to time. The key is to keep moving forward toward your goals. If you approach your life with resilience and determination, you can turn any failure into success.
Watch as DiversityInc Best Practices' Editor, Shane Nelson discusses why Ameren currently ranks #1 on both our 2018 Top Regional Companies list and Top Utilities list.
Produced by: Alana Winns
Videography by: Christian Carew
Executives tell DiversityInc they can relate to the tennis star's return after a difficult childbirth and then missing an important milestone in her daughter's life.
At Wimbledon, Serena Williams, playing only her fourth tournament after returning from childbirth, reached the finals. Though Williams ultimately lost to Angelique Kerber of Germany, she climbed 153 spots in the Women's Tennis Association (WTA) ranking, putting her at no. 28 in the list published Monday.
"To all the moms out there, I was playing for you today. And I tried," Williams, 36, said on Saturday. "Angelique played really well."