This website uses cookies to ensure you get the best experience while browsing it. By clicking 'Got It' you're accepting these terms.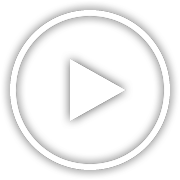 PwC's Elena Richards gives an example of a microaggression and how to work around it.
Diana Solash, Director, Global and Americas Diversity & Inclusiveness at EY gives advice on how to build trust to become a high potential.
By Kate Barton, EY Global Vice Chair of Tax Services
Only in a business that embraces diversity can the cream rise to the top. At EY, that axiom has proven true in Americas Tax as we recognize and reward talent, commitment and results, not gender, race or identity. The Latin America regions have experienced rapid growth for EY Tax, and we're proud to use this opportunity to accelerate women's advancement. In Latin America, women represent 53% of our people and 29% of our member firm partners, principals and executive directors. Further, our reputation for creating career opportunities and our strong commitment to diversity and inclusion has helped to improve retention and build a pipeline of women among senior managers and managers coming up through the ranks.

We know that individuals can become the most valuable and productive versions of themselves when they do not have to hide who they are or battle some age-old cultural standard. Organizations perform better when diverse teams are able to evaluate any challenge or opportunity from a wider range of perspectives.
In Latin America, despite pockets of progress, society remains largely conservative and patriarchal. Although women in business leadership positions are no longer a rarity, their full potential is not often allowed to flourish. That's why it is so important to share the experiences of women who have thrived in EY's culture that welcomes diversity and includes conscious mentoring and development. I hope these stories of three EY Tax women in Latin America help to increase awareness of the challenges women face. And for a younger generation, I hope these stories inspire you as you map out your own career journey.
It's all Greek to me — but Spanish, I can learn …
Today, Charikleia "Harili" Tsoukia is a Tax partner at the EY member firm in Mexico City. But 17 years ago, she arrived from Greece with no ability to speak Spanish and no work experience.
Armed with a baccalaureate in math and science and a masters in operations research, the executive-to-be dropped off her resume (printed in her second language, English) at the Big Four and other accounting firms in the area. When someone from an HR department called, she couldn't understand her rapid-fire Spanish. However, when she did receive a call from a person who spoke English, she scheduled an interview at a boutique firm looking for a job requiring analytical skills to work in transfer pricing. Transfer pricing — or the pricing companies use to transfer products and services within the group — has a strong impact on taxation. They considered her a good fit for the subject and gave her five days to prepare for an interview in Spanish.
With just five days to prepare and one book on Spanish, she listed the likely interview questions, wrote answers in English, then translated them all into Spanish and rehearsed until they were memorized. Her system worked so well, that mid-interview, she was asked, "Are you certain you don't speak Spanish?" And she got the job.
After three years at the boutique, Harili joined EY Tax where she blossomed, became a partner and continues to be dedicated to transfer pricing with a special strategy: the more you understand, the more value you bring to your clients.
The woman who needed to find an organization that was willing to welcome a foreigner says she feels fortunate to have found her first job, but more, to be at EY. She says, "This is a company that values the individual, but especially, how diverse groups of individuals can come together to create stronger teams to provide even better service and value for our clients."
Able to be proud of who she is …
Any young woman navigating Mexico City's professional landscape faces challenges. Abril Rodriguez Esparza wanted to be judged based on the quality of her work and put forth her best effort at all times. Early in her career at a Mexico City law firm, her reviews had always been favorable, until the day she showed up at work and was fired.
The law firm she worked for, like many in Mexico City, was very conservative, so she was very private about being gay. After they let her go, she was led to believe that one or more of her colleagues learned she was gay, which caused her sudden dismissal. Initial devastation turned to empowerment to seek a workplace that would accept who she was. She landed at Tron Abogados, a law firm where the senior partners were very supportive.
Three years later, the firm was acquired by the EY member firm in Mexico. After initial uncertainty about the new owners, Abril learned that EY was an employer that embraces and celebrates diversity. She was welcomed by a company that judged her by her work — and not by other categorizations. A little over four years later, Abril became a partner in the International Tax practice, working on international corporate legal and tax structures and high-net worth wealth planning for Mexican citizens and bi-nationals.
EY propelled Abril to form a support network for the LGBT community — the first of the Big Four in Mexico. The group marched in the 2017 Mexico City Pride Parade — another Big Four first. Abril is grateful and proud that her employer shows leadership in diversity, not only in the US but throughout Latin America.
Today, Abril is the EY regional leader for diversity and inclusion (D&I), expanding her role to help the firm harness the energy of women, minorities, other nationalities and the LGBT communities. She finds that employees who are not distracted by hiding who they are can focus on their work and their careers. She believes: "Companies that celebrate and enable diversity of this kind are rewarded with loyal, committed, high-energy people. It's a big, big plus for both EY and its clients."
Awakened — and inspired …
Macarena Navarrete's experience was less of a struggle and much more of an awakening. Brought up in Chile by a very strong, hard-working mother who carried a lot of responsibilities, Macarena did not see barriers to her success. She did face common adolescent assumptions that her brothers were better at sports, but did not consciously perceive any limitations, even through her studies at the University of Chile.
In 1996, she joined the tax department of the EY member firm in Santiago, a workplace that reflected her perception of women: working in all ranks, very powerful, strong, intimidating in certain ways, but mostly inspiring. Treated with respect, her key sponsors and mentors happened to be men who noticed her potential and challenged her to grow by placing her in positions where she could learn. She became a partner in just six years and, in 2012, joined the executive committee, a group of some 7-10 partners chosen from the total pool of around 60.
In this role, she first learned of the pride other women have in her unusual success. Many women worked in business, but said she is a pioneer, breaking barriers. They told her stories of their career struggles and she suddenly recognized that she was very much in the minority.
Macarena does acknowledge that some elements of her gender present career challenges. At age 30, she became the mother of twins and made that her top priority. If a child's call comes while she sits in a meeting, she openly takes the call to check for an emergency. She takes time to bring her kids to the doctor. And she cut back on travel. Still, EY was highly supportive, and in the fall 2017 promoted her to become the country managing partner for Chile. In this leadership role, she helps other women and minorities with their careers.
Macarena is grateful for the male leaders and her clients who supported her. She is expanding that culture to make sure all EY looks past gender to judge professionals based on their work. In short, said Macarena, "This is a company that values diversity; that judges individuals for their capabilities and contributions, not their gender or race or sexual preference. I have the ethical obligation to share opportunity with others; and I am, and I will."
The views expressed are those of the author and do not necessarily represent the views of Ernst & Young LLP or any other member firm of the global Ernst & Young organization.
TIAA's Michael Rochon discusses why you shouldn't make assumptions about parents and gender roles.
Ali Master, Senior Partner at EY, talks about the work of the firm's Inclusiveness Advisory Council and gives advice on how protégés can successfully manage the sponsor-protégé relationship.
Ali Master is a senior partner in EY's National Tax Department and is based in the Dallas office. He leads EY's Workforce Advisory Services including the Affordable Care Act, Employment Tax Advisory, and Hiring Tax Credits.He has been with EY for 23 years and has been a partner for almost 15 years.Ali has extensive experience designing and delivering managed tax services to national employers.He is supported by a cross-functional team with over 300 professionals.
Ali is member of EY's Americas Inclusiveness Advisory Council and also co-chairs the firm's Asian Partner Work Group—a partner group committed to advancing equity for EY's Asian professionals.
Ali holds a bachelor's degree in accounting from the University of Texas at Dallas. He is a board-certified CPA and also holds a CCIP (Certified Credits & Incentives Professional) designation through the Institute for Professionals in Taxation.
DI: Why is diversity and inclusion important to you?
Master: I have personally experienced the powerful impact of diversity & inclusion (D&I) on my own career by having inclusive leaders, mentors, and sponsors who believed enough in D&I to allow me opportunities that otherwise would not have been possible.To elaborate further, I had a somewhat non-traditional start to my career.Prior to joining EY as 2nd year staff, I had already worked for several years for a boutique firm that specialized in certain niche tax services.Having an entrepreneurial bent, I wanted to start a similar new business at EY. It took serious sponsorship, inclusion, and belief on the part of several key EY partners that availed me the freedom to start building a new practice at EY even as a young senior.They saw "different" and embraced it.The mentoring and coaching I received along the way completely changed the trajectory of my career. It also resulted in tremendous dividends for the firm proving the business case for diversity and inclusion.
DI: You are a member of EY's Americas Inclusiveness Advisory Council. From your lens, how important is an executive diversity council to driving a company's D&I strategy and holding senior leaders accountable for results?
Master: I believe such a council is vital and I am so glad that the firm has continued to make this investment.Having the executive diversity council has a multipronged impact in cascading the importance of this business imperative.First, it allows for an open and candid dialogue with leadership about our results and the gaps that may exist.It also provides senior leadership an opportunity to 'get out of the board room' and listen to a wide range of perspectives.Second, since many of the IAC members are in key leadership roles across the firm, it helps further engender accountability for each of us to serve as micro-cultures and impact our own sphere of leaders who may not yet be as informed about the significance of diversity and inclusion in terms of being a major catalyst for innovation, attraction and retention of talent, and winning.
DI: Can you cite an instance in which being an inclusive leader made a difference and delivered better results or an innovative solution?
Master: Over the years, I have had the privilege of leading many diverse teams and initiatives.Even today, over 70% of my executive team is comprised of either women, minorities, or members of the LGBT community.Nothing surpasses however what I experienced in terms of innovative solutions being developed by a highly diverse team than our Affordable Care Act (ACA) technology and services.In 2014-2015, we pulled together a global team of over 200 EY professionals to design, develop, and deliver a solution to serve over 275 national employers comply with the complex requirements of the ACA.We had a diversity of background—tax, HR, benefits, technology.A diversity of race, gender, age and heritage—Black, Caucasian, Chinese Indians, Latino, Nepalese, and Pakistanis.And a diversity of personalities—visionaries, drivers, analyticals, and more.The results were terrific! Our ACA COMPASSSM technology received the 2015 Gold Level Stevie® Award for Technical Innovation of the Year.It was one of those experiences where you sit back and watch in awe at what this amazing tapestry of professionals collectively produced.I can't imagine a homogenous team ever achieving such results.
DI: Do you sponsor anyone at EY? If so, what are some good attributes of both the sponsor and protégé?
Master: Yes, I am presently a sponsor to several individuals.Additionally, during the course of my fifteen years as a partner, I have had the opportunity to sponsor many others.I definitely feel that both the sponsor and the protégé have a role to play.Let's start with the sponsor, who must be willing to advocate for their protégé at the right venues and to key decision makers that can influence the career trajectory of their protégé. Furthermore, a good sponsor must stay abreast of what others in leadership think of their protégé and whether there are any real or perceived gaps in skillset, business-case etc. that they need to convey to their protégé and/or advocate for assignments that can bridge those gaps.Finally, a key attribute for the sponsor is to be honest and realistic with their protégé in terms of what they must do to achieve their career milestones. And then, help coach them through that journey. In my view, however, the primary responsibility to get the maximum out of the sponsor-protégé relationship falls on the protégé.Good attributes for a strong protégé include ensuring that they over-deliver for their sponsors.Said another way, to make the job of the sponsor easier.A solid protégé must develop a strong personal brand, follow through on their commitments, and take control of their career. A protégé should not wait around for the sponsor to "make things happen" for them.Also, depending on how far removed the sponsor is from the protégé's day-to-day responsibilities, it's the protégé's job to provide the sponsor with up-to-date and accurate information about their accomplishments and to drive the relationship.I am so thankful for the range of sponsors over the years who have helped shape my own career.Interestingly, as others have said before me, most of my sponsors did not look like me.
An EY father who took 16 weeks of paid parental leave shares his experience in an unscripted video.
TIAA's Michael Rochon advocated with senior leadership to adjust the company's parental leave policy for all family structures.
TD Bank's TJ Phelps talks about how paternity leave impacted him and his growing family.
"I bring a little bit of a different lens to the diversity and inclusion conversation," says Nydia Sahagun, SVP, Segment Marketing of Wells Fargo.
Video By Alana Winns and Christian Carew
Video By Alana Winns and Christian Carew
Cornejo, an Inclusion & Diversity Specialist, gives advice on how to respond when people misidentify you and assume that you're from a different background.
Video By Alana Winns and Christian Carew