This website uses cookies to ensure you get the best experience while browsing it. By clicking 'Got It' you're accepting these terms.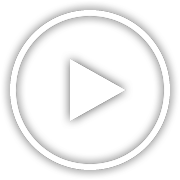 Diana Solash, Director, Global and Americas Diversity & Inclusiveness at EY gives advice on how to build trust to become a high potential.
Donatone, CEO of Geographic Regions and Region Chair for Sodexo North America, said when beginning her career she didn't seek out mentors, "It was just about putting your head down and doing the job." In retrospect, Donatone wishes she had asked for a mentor, "particularly female mentors."
The Senior Vice President of Corporate Responsibility and Chief Diversity Officer at Sodexo, Rohini Anand, discusses the importance of companies having an inclusive culture where women can ask for promotions and not get penalized.
Produced by: Alana Winns
Videography by: Christian Carew
"If we can connect well we can collaborate well, and if we can collaborate well we can innovate well as an organization," says Jones, Global Director of Inclusion and Diversity for Bayer U.S.
Produced by: Alana Winns
Videography by: Christian Carew
Gerri Mason Hall, Senior Vice President & Chief Human Resources Officer, North America at Sodexo talks about ways you can create a diverse network, which is imperative for growth.
Produced by: Alana Winns
Videography by: Christian Carew
Giorgio, a Change Communications Lead for Johnson & Johnson talks openly about her struggle with depression and how having a supportive manager helps to manage the stresses of work and personal life.
Produced by: Alana Winns
Videography by: Christian Carew
Rutledge, a Senior Learning & Development Consultant at Wells Fargo, talks about her journey transitioning from the U.S. Navy and why it's important to allow your authentic self to show up whether in the military or Corporate America.
Le Nette is a Learning & Development Sr. Consultant within Talent Development & Organization Effectiveness (TDOE) at Wells Fargo. She facilitates courses and programs providing leadership coaching that reinforces the vision and values of the Company for team members across all levels of the organization. Le Nette's 'why' in life is "…to courageously and compassionately impart excellence in every life, place and situation" presented to her.
Le Nette joined Wells Fargo in 2009. Prior to that, she served as a leader of learning teams for Fortune 100/500 companies to include QVC, Inc.; Lowe's Companies, Inc. and Family Dollar Stores, Inc. She retired from the United States Navy after ten (10) years of service. During that time, the fields in which she focused included Leadership Development, Facilitation/Instructional Design, Career Counseling (specifically recruiting) and Anti-submarine Warfare.
Le Nette holds a B.A. in political science from Norfolk State University in Norfolk VA and has begun work on a M.A. in Industrial/Organizational Psychology. She holds Lean Six-Sigma green belt, Senior Professional in Human Resources (SPHR) and various coaching certifications.
DI: Tell us a little bit about what it was like transitioning from the military to Corporate America.
Overall, it was fair. I had served in the US Navy for close to ten years. Prior to that time, I had held (what I refer to as ) my first 'real' job as a Bank Teller. The thought of re-entering corporate America and now having a son for whom I needed to provide was a bit intimidating. Thankfully I had a really good Transition Assistance Program experience that equipped me with information and resources to begin seeking employment. I was unemployed for approximately one year before finding continuous employment.
DI: Were there any skills you developed while in the military that have been useful in your current role?
While my primary area of expertise (rating) in the Navy was not directly applicable to most occupations in the corporate sector, the opportunities to direct teams and hone my leadership skills proved to be a great asset. Additionally, collateral assignments provided exposure to and experience in various HR disciplines. For example, since I was a Naval Instructor I learned about facilitation techniques, principles of instructional design and evaluation program effectiveness. As a result, I was able to easily transition into Learning & Development as a civilian occupation. The time I spent as a Naval Recruiter exposed me to recruiting practices, policies and experiences that were helpful when coordinating/supporting mass recruiting efforts (i.e. job fairs, seasonal hiring, conferences, etc…) in the corporate arena.
DI: Were there any ERG's, programs, or even some personal methods used to help with the initial transition of getting acclimated to a new workplace?
Great question! This is where for me there was a most noticeable void. Prior to Wells Fargo, employers with whom I worked offered nothing to assist Veterans with the initial transition. If I found an external resource that could help in my transition, my employers were typically supportive. But again, they offered/developed nothing. It would not be until several years later when joining Wells Fargo that I would (for the first time since I exited the military in 1998) have an employer who offered internal resources/programs to assist members of the military community within the organization.
DI: Also, did you always have an idea of what career or industry you wanted to pursue post-military life?
This question makes me smile. Actually, I credit the Navy with helping me realize that creating consistent and compelling learning experiences was my sweet spot; the point at which what I can do, what others need me to do and what I love to do converge. Since exiting the military, no matter the position or employer, some component of Learning & Development has been a critical component of my job responsibilities. So, a huge 'shout out' and "thank you" to the Navy for helping me discover my passion.
DI: Lastly, there are stereotypes that women can't handle the mental strain of combat or aren't strong enough. In what ways have you personally opposed these gender stereotypes in the military and continue to do so in your new role?
People will think what they think until they are willing to be open to new and different perspectives. For me, it's not so much about challenging stereotypes but rather ushering in a paradigm shift. Reality is, yes. For some women the mental strain of being in combat is more than they can bear. AND, the same is true for some men. Whether I failed or succeeded at points in my military career, it wasn't because I am a woman. It was because I am human and imperfect. This is not to say that others have not had experiences tied to gender stereotypes. It is to say that adversity due to gender was not my reality.
That being said, it is no secret that (generally) women disproportionately face certain dynamics in corporate settings than our male counterparts do (e.g., glass ceiling, equal pay, etc…). How do I usher in a paradigm shift/challenge stereotypes? I simply show up. As my best, authentic, unrelenting self – I show up. I do my best. I challenge the status quo if there is viable challenge to be made. And, I focus on helping others realize and walk their full potential. I'm a woman. When people see me, they know that. So, just in my showing up in this authentic yet results-oriented way, I offer the opportunity for others to reconsider gender stereotypes and shift their paradigm. As my mom would say at times, "Sometimes you have to show 'em rather than tell 'em."
I heard one Wells Fargo leader share this, "The military is a microcosm of society." This is so true. The same stereotypes that abound in society exist in the military…because those who serve in the military bring with them the life experiences, assumptions and beliefs of the societies of which they were previously a part.
Coleman, talks with DiversityInc about his journey transitioning from life in the U.S. Navy to working as an Assistant Hospital Administrator for Kaiser Permanente.
Anthony B. Coleman, DHA, is the Assistant Hospital Administrator (Operations Support) for Kaiser Permanente, Fontana and Ontario Medical Centers.
He was born at Kaiser Permanente Los Angeles Medical Center. At 17, he enlisted in the U.S. Navy serving aboard the USS Pioneer (MCM 9) and USS Ardent (MCM 12). After completing a full sea tour he was transferred to shore duty, and earned a Bachelor's degree in Workforce, Education and Development, as well as a Master of Health Administration.
He later earned a commission as a Naval Officer serving in various roles overseas and afloat, including Chief Financial Officer at U.S. Naval Hospital Beaufort SC, Human Resources Director at U.S. Naval Hospital Yokosuka, Japan and Medical Operations Officer onboard the USS Harry S Truman (CVN 75) nuclear powered aircraft carrier.
Anthony retired in 2016 with 20 years of honorable service and holds a Doctor of Health Administration Degree and currently serves as the Assistant Administrator (Operations Support) for Kaiser Permanente Fontana and Ontario Medical Centers.
DI: What was the initial transition like going from the armed services to a civilian career?
My initial thoughts on transition brought unnecessary anxiety. However, when I learned that my preceptor was a retired Air Force Colonel, it helped put me at ease about the transition. On my first day at Kaiser Permanente, the staff and physicians welcomed me and ensured that I had the support I needed to make a successful transition.
DI: What are some skills or habits you developed while serving in the military that have helped you in your current role?
Two things stick out in my mind as important.
The first is transitioning mindset from duty to desire. I joined the navy at 17, and during the first 3-5 years of my military career I didn't realize I was part of something bigger than myself so I competed tasks out of obligation (duty). After completing my first full sea tour, I realized how my efforts contributed to the overall mission of the U.S. Navy and the duties I carried out started to come from a desire to do so. This realization helped shape my leadership style and how I groomed young sailors early on in their enlistments. I wanted them to realize their very important part in the overall U.S. Navy mission and motivate them to bring their "A" game every day.
This has helped in my current role overseeing nine non-clinical departments (Housekeeping, Food and Nutrition, Engineering, Construction, Parking, Safety, Property Management, Telecommunications, Security and Supply Chain Management) where the majority of the employees I oversee are entry-level and can feel disconnected to health care because they are not physicians or nurses. However, I stress to them as often as possible that whether their job is to nourish the patient, clean and disinfect a patient room, make sure life-saving equipment is in working order, or any other of the hundreds of non-clinical functions they perform day in and day out, they too are vital to a patient's health and healing.
The second is attention to detail. Most times, my staff are the first and/or last interaction our members have with Kaiser Permanente. It is crucial for them to pay attention to every detail about the patient they encounter because each and every detail about the patient, large or small can help us do a better job in serving them. Sometimes, it may be as simple as a smile or word of encouragement that could make all the difference in the patient experience.
DI: What career advice can you offer to veterans or current military folks who are looking to pivot, and what types of jobs should they be looking for?
Stay current in world health affairs, as well as the political climate in the US. Now more than ever, politics are shaping our approach to health care and vice versa. Veterans and current military members should make sure they have an idea of where civilian health care is, as well as where it's going in the future, so they can demonstrate their value to potential health care employers.
Devote time to discovering their passion and allow it to lead them to a profession. So often, when military members plan to transition to civilian life, they tend to focus on their ability to continue providing for their families beyond military service. This can cause us to accept positions for the sake of securing post military employment, or accept positions that are not aligned with our core beliefs, or passion.
DI: Did you always have an idea of the type of career you wanted to pursue after the military?
Yes. As a matter of fact, I began planning my exit from the military in 2005 when I discovered my passion for eliminating health disparities however, because I was a single father of a 5 year old girl, my mom convinced me to complete a full career first.
In 2004, the Navy sent me to graduate school to learn how to be a health administrator. During the summer of 2005, I interned at Wallace Thomson Hospital in rural Union County, South Carolina. While there I met a kitchen worker who impressed me with her skill in preparing meals for all of the sick patients at the hospital, specific to their individual needs. Her name was Pee Wee and even though she never finished high school, and worked a second job to make ends meet she somehow found a way to show compassion for each patient while contributing to the healing environment.
After the rotation was complete, I went back to finish graduate school and learned that Pee Wee died of a stroke. She was 52. Her death really affected me and I began to look at how a person in America could die so young of a preventable health issue. That's when I learned about health disparities and discovered my passion for eliminating them. I understand that I may not be able to complete this task in my lifetime however, I am completely comfortable with making it my life's work at Kaiser Permanente.
Katherine Prewitt, Vice President of Transmissions at Southern Company, and panelist at DiversityInc's 2018 Women of Color and Their Allies event, shares her journey to understanding and supporting women of color.
"These women have walked a mile in my shoes, they understand the struggle," says Michelle Gadsden-Williams, Managing Director of Inclusion and Diversity for North America at Accenture, and panelist at DiversityInc's 2018 Women of Color and Their Allies event.