This Meeting in a Box tool is designed for distribution to all employees. You may use portions of it or all of it.

During this time, employees may not know how to address racial issues in the office. But today's climate has changed. Employees may feel they cannot bring their whole selves to work if they don't think racial issues are up for discussion in the office. This is not true — as long as it's done the right way.
For this reason we are providing additional resources for all employees along with this MIB.
As always, we are providing our Timeline, highlighting events pertaining to Blacks throughout our nation's history and up to the present, as well as our Facts and Figures, giving information on Blacks in corporate America, education statistics and financial figures.
In addition, we are providing links to a host of articles and videos all centered around career advice for Blacks as well as best practices in how companies just like yours are addressing — rather than ignoring — today's racially charged climate. These companies have successfully navigated these real, sometimes painful, conversations.
CLICK HERE to view/download a PDF of the full Meeting in a Box, our diversity-management training and educational tool available only to Benchmarking customers and DiversityInc Best Practices subscribers.

1. Timeline

The unique history of Blacks in the United States is the clearest indication of evolving human-rights values and represents a moral and economic battle that split this nation.
Discussion Questions for Employees
Black History Month started in 1926. Is it still relevant to have a month-long celebration?
Your guided discussion should focus on the many contributions Blacks have made to U.S. history and the continued debate about whether one month is sufficient. Point to examples of recent groundbreaking events. Discussions on new achievements, challenges and victories are always relevant.
Why are "firsts" important to note? What other barrier breakers have you witnessed in your lifetime?
This personal conversation will help employees note additional events that they may not have been aware of.

How does understanding the past help us deal with the present?
Can similarities be drawn between civil rights activism during the era of Rosa Parks and Dr. Martin Luther King Jr. and the goals of today's Black Lives Matter activists?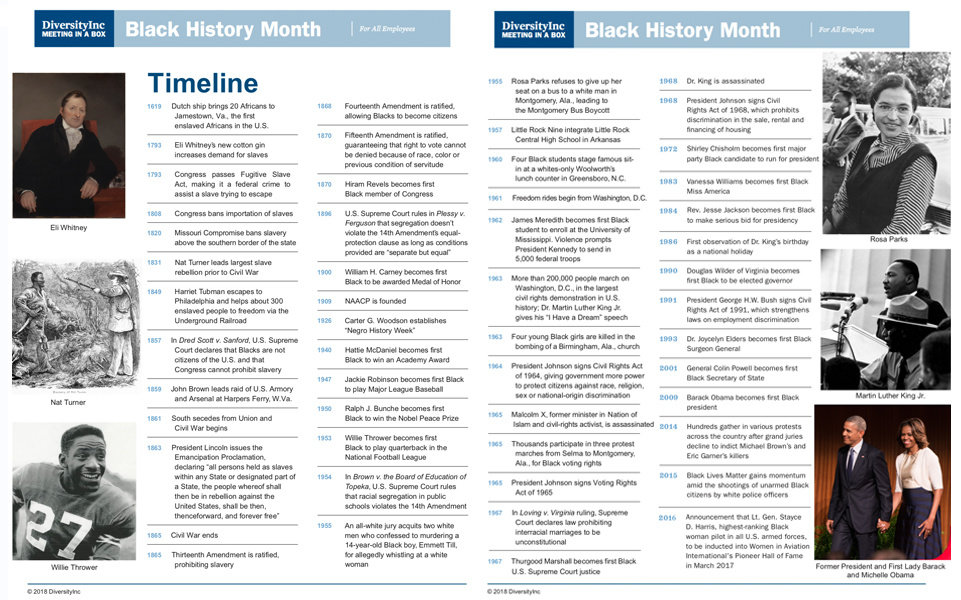 To view/download a PDF of the Timeline click here.

2. Facts & Figures
Our Facts & Figures section highlights statistics on Blacks in corporate America, as well as disparities among races in educational attainment and income. Where applicable, national data are compared with DiversityInc Top 50 data to show what progress the leading companies are making.
Discussion Questions for Employees
What does it take to move into the senior-executive pipeline at your company? Do you think it's important for younger managers to have role models who look like them?
Discuss the increase — or lack thereof — of Blacks in various management roles. Analyze the benefits of not only cross-cultural mentoring relationships but also the benefits of Black employees having managers and bosses who look like them.

The Black community represents an increasing share of the consumer marketplace. What efforts are you undertaking to reach Black consumers or clients?
As the population grows more diverse, so does your company's need to be able to serve people of all races, ethnicities and backgrounds. Discuss how critical it is to have client/customer-facing staff members who mirror the communities. How active are your resource groups in community, marketplace and client outreach?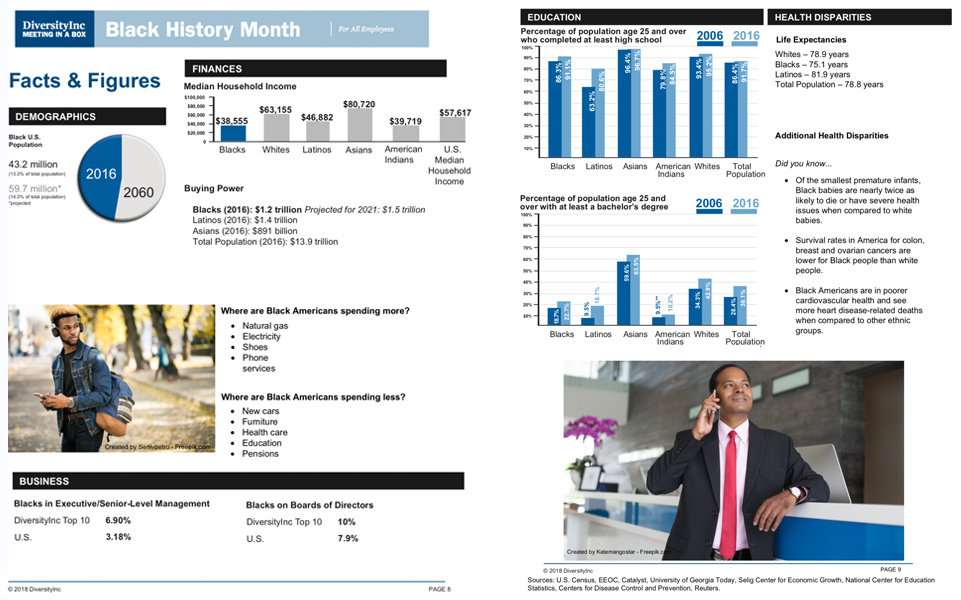 To view/download a PDF of the Facts & Figures click here.

3. Career Advice From Black Executives
A DiversityIncBestPractices.com reader survey found that 68% of non-whites feel strongly about receiving career advice from individuals who look like them, while whites don't mind who the advice comes from. Access the survey results here.

Below is career advice from accomplished Black executives on things to focus on to develop your career.

4. Microaggressions
A microaggression is a comment or action that subtly and often unconsciously, or unintentionally, expresses a prejudiced attitude toward a member of a marginalized group.
Below are videos on how to handle microaggressions.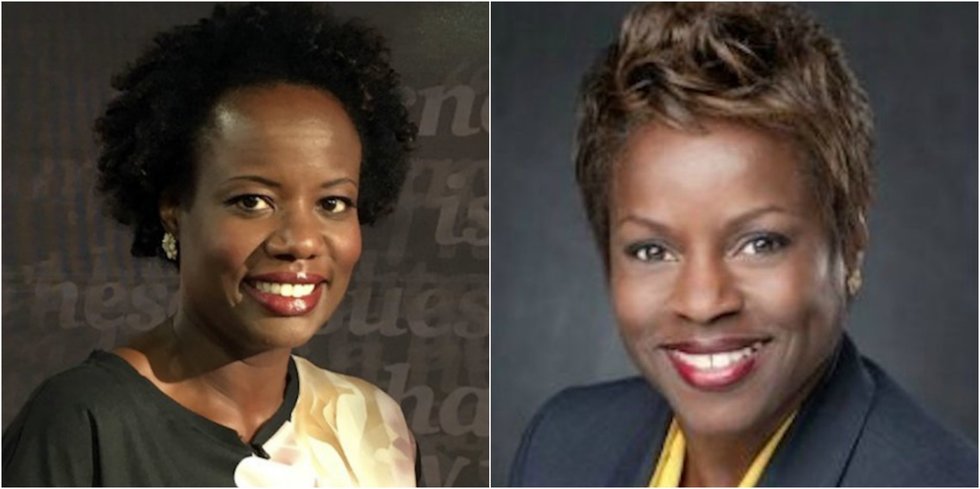 How to Respond to 'I Don't See Color in the Workplace'
5. Leadership Profiles
Black executives give insights on how they developed and maintained a successful career.
6. Racial Discussions in the Office
Webinar: Should Senior Leaders Address Racial Tensions in the U.S.?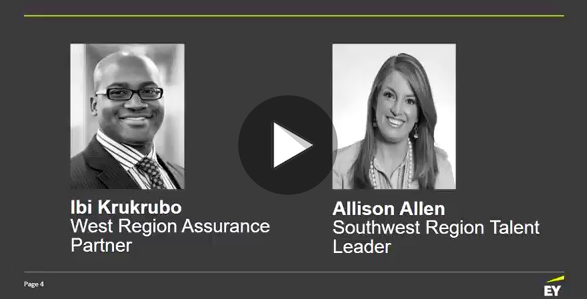 EY gives insights into why senior business leaders should address racial tension in the U.S. in their organizations.