Matt Welsh, vice president, Global Recruiting, Hilton Worldwide, shares how Hilton went above and beyond its goal to hire 10,000 military veterans and their families over five years and how it employs a military-friendly culture.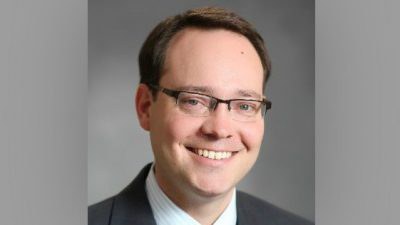 Matt Welsh
Vice President, Global Recruiting
Matt Welsh leads the Global Recruiting organization for Hilton Worldwide (No. 42 on the DiversityInc 2016 Top 50 Companies for Diversity list). His team supports 13 brands worldwide and manages end-to-end recruiting processes from executive through hotel operations. Matt focuses on defining and executing the company's global recruiting strategy, programs, technology and analytics to establish Hilton as the hospitality industry leader.
Before Hilton, Matt led strategic development and organizational transformation for technology, media, and service companies. He led business operations for LinkedIn Marketing Solutions, where he developed integrated product and go-to-market strategies in social media technology. Matt was also an associate principal at McKinsey & Company, focused on revenue growth and organizational transformation across a number of industries. His work focused on adapting to digital disruption, big data, and technology trends to achieve revenue objectives and drive more efficient and effective operations. He spent his early career managing Discovery Online's e-commerce channel.
Q. Why is your company focused on recruiting veterans? Describe your veterans recruitment/outreach initiatives.
A. Veterans have been embedded in Hilton's culture for nearly 100 years, starting with our founder, U.S. Army veteran Conrad Hilton. In 2013, we launched Operation: Opportunity, an initiative to provide extensive support to United States military veterans and their families that included a commitment to hire 10,000 veterans and their spouses by 2018 in the United States. At that time, approximately 10 percent of post-9/11 veterans were unemployed and active duty military were transitioning to civilian life at a rate of more than 250,000 per year, and Hilton wanted to be part of the solution for providing veterans great careers when they return home.
Hilton reached its Operation: Opportunity hiring goal in three years, two years ahead of schedule. Through our recruitment efforts, we have found members of the military and veterans are a natural fit for Hilton. We share similar values — like integrity, ownership, leadership and teamwork. Returning military personnel have also developed skills that are highly transferable and valued in the hospitality industry, including communication, the ability to work under pressure, self-confidence, cultural and generational awareness, team leadership, decision-making and problem-solving.
Our veteran recruitment and outreach initiatives are extensive and the interest and sentiment from the military and veteran community has been overwhelmingly positive.
• We began Operation: Opportunity with a military-themed roadshow for HR and hiring managers in 10 cities. The roadshow included a one-day program on the value of hiring former service members with practical tips to interpreting military résumés and interviewing, as well as lunches that allowed local veterans organizations to meet with HR recruiters. The roadshow also included hiring fairs where hiring managers conducted first-round interviews with military jobseekers.
• Hilton has since aligned itself with strategic partners, like the U.S. Chamber of Commerce Foundation's Hiring Our Heroes, to seek and attract transitioning members of the military, veterans and their spouses. Our team participated in successful transition summits, hiring fairs and expos at major military installations and cities to help recruit talent.
• Hilton was also connected with the military and veteran community across social media channels by posting relevant articles and sharing messages from our CEO. We found this approach resonated with our existing followers and drew new support.
For more information on what Hilton learned from hiring veterans, visit Chris Nassetta's key learnings blog post on LinkedIn.
Q. Are veterans recruited for leadership positions, if so, have you had success in this area? Describe please. 
A. Over the past three years, approximately 12 percent of our military hires across the country have found successful hotel supervisory and management roles spanning across guest services, facilities maintenance, culinary, security & loss prevention, sales, food & beverage, housekeeping, laundry, events, catering, accounting and recreation, among other departments. Hilton has also welcomed many veterans to roles at major corporate offices in Virginia, Texas, Florida and Tennessee. For veterans without related functional expertise, we offer career paths so they can build lifelong, fulfilling careers.
Q. Once veterans are hired, do you have programs in place to retain and develop them? Please describe in detail.
 A. Hilton offers numerous programs to help veterans acclimate to our workplace and to ensure they are continuing to develop their careers:
• We started our Veterans Team Member Resource Group (VTMRG) right after the Operation: Opportunity program launched. The VTMRG is open to all Team Members, and its purpose is to support our colleagues who have served in the military, as well as friends or family members of veterans. In partnership with our Military Programs team, the VTMRG focuses on enhancing our veteran-friendly culture at Hilton.
• Each hotel and corporate office has a "Military Commander," a Team Member who has volunteered to be the military program champion at their location and helps to ensure a military-friendly culture.
• When a new veteran starts, they are assigned a Military Sponsor to help them get acclimated at the company. The sponsor is typically a veteran who has had a similar experience to the new Team Member. The sponsor's role is to answer questions, show them around, introduce them to people and make them feel welcome.
Q. What challenge(s) has the company faced in recruiting or retaining veterans and how has it overcome those challenges?
 A. At the start of our Operation: Opportunity hiring program, we found solutions for many of the challenges we experienced.
• Connecting with veterans: Hilton has a dedicated Military Programs team that uses job search platforms and partnerships to identify veterans and guide them through the job search process. We attend more than 100 military hiring fairs across the country each year.
• Making the case for hospitality: When drawing down, most service members don't have the hospitality industry top of mind. They often think about defense contractors, security firms or law enforcement as the next step in their careers. Last year, we created about 20,000 new jobs and continue to post new jobs daily. We also offer a diverse set of career path opportunities, including culinary, finance, accounting, guest services, facilities maintenance, security & loss prevention, sales, marketing, food & beverage, housekeeping, laundry, events, catering, banquet services, call center, spa, recreation and more. We have also found our culture is a great fit for veterans who are looking for a team environment.
• Training Team Members: Training hiring managers, HR representatives and recruiters on how to read and translate a military résumé is crucial. The team has to look beyond the bullets on the résumé and understand how military experience can translate to the civilian workforce. This training can include basic knowledge of military lingo and how to ask the right questions to get the veteran to share more about their experience.
 Q. Do you have a veterans resource group? If yes, can you describe how it has helped the company address or meet business objectives?
A. Hilton launched our VTMRG in November 2013 right after the Operation: Opportunity launch. The VTMRG is open to all Team Members, and its purpose is to support our colleagues who have served in the military and enhance our veteran-friendly culture at Hilton. The VTMRG has helped us provide a veteran's point of view on a number of company initiatives, including our benefits and Team Member programs.