This website uses cookies to ensure you get the best experience while browsing it. By clicking 'Got It' you're accepting these terms.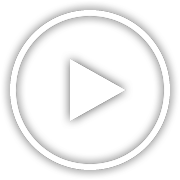 Produced by: Alana Winns
Videography by: Christian Carew
"I'm not married and don't have kids but I do have plans for it," says Laura Jones, Global HR Director, Cadillac, General Motors. Jones shares how it's possible to advance in your career while keeping your timeline to start a family.
Video by Alana Winns and Christian Carew
Executives from The Hershey Company, Humana, General Motors and Hilton discuss strategies and initiatives they have in place that have helped them move women into leadership roles.
At the 2018 DiversityInc Top 50 event, more than 400 people were in attendance during the day to hear best practices on effectively managing diversity and inclusion.
Moderator: Carolynn Johnson, COO DiversityInc
Panelists:
Laura Jones, Global HR Director, Cadillac, General Motors
Alicia Petross, Chief Diversity Officer, The Hershey Company
Maria Hughes, Enterprise VP & Chief Inclusion & Diversity Officer, Humana
Laura Fuentes, SVP, Total Rewards, People Analytics & Global D&I, Hilton
ADP's David White, Division Vice President, Global Solutions, gives five tips on getting a promotion, including providing solutions for problems.
By Alana Winns and Christian Carew
Ben Bing is a Manager in EY's Advisory services practice and based in the firm's New York City office. Prior to joining EY, he was an Officer in the United States Navy, where he spent 11 years as a Naval Aviator and staff officer. Ben is currently on a one year U.S. Navy Reserve mobilization at the United States Central Command Headquarters in Tampa, Fla., where he is working in the Operations Directorate as a Joint Fires Element Planner. He earned his B.A. in history from the University of North Florida and is expected to earn a MBA from the Keenan-Flagler Business School at the University of North Carolina-Chapel Hill in the Spring of 2018.
Women executives from Johnson & Johnson, Novartis Pharmaceuticals Corporation and Marriott give career advice from mentoring to work/life balance to women working to ensure they are paid the same as their male counterparts.
Wanda Hope, Caryn Parlavecchio and Marisa Milton participated on the 
Achieving Gender Balance in Senior Leadership
 panel at the 2017 DiversityInc Top 50 event. The panel was very well received and the information these women provided was so rich, we decided to bring them back. This time, we wanted them to give career advice to high potential women, based on what they learned throughout their successful careers.
Listen to the webinar in its entirety – it is great! And don't skip the Q&A session – that's great too!
Webinar Panelists:
• Wanda Hope, Chief Diversity Officer, Johnson & Johnson
• Caryn Parlavecchio, Head of HR and US Country Head HR, Novartis Pharmaceuticals Corporation
• Marisa Milton, Vice President, Global Talent Acquisition & Employer Brand + Communications, Marriott International
• 0:01:27 – Introduction
• 0:03:55 – Q1: When you began your career, what did and didn't you know about managing a career in a corporate environment?
• 0:13:04 – Q2: How did your mentors and your sponsors help you in your career? Could you have advanced without a sponsor? What advice would you give on having a successful sponsor/sponsoree relationship?
• 0:23:46 – Q3: What attributes must a person have to become a high potential, and succeed as a high potential?
• 0:32:53 – Q4: When being promoted or hired into a role, what can women do to ensure or work towards getting paid the same as their male counterparts?
• 0:40:00 – Q5: Can professional and personal life be balanced? If so, what advice would you give to women on how to successfully do so?
• 0:51:39 – Q6: What advice would you give to your younger self?
• 0:56:47 – Q&A
Maria Arias, Vice President, Diversity & Inclusion at Comcast Corporation, talks about getting involved in an employee resource group. "If you get involved in an ERG and get exposure, you never know where that next contact, connection, project or even potential career opportunity can be."
By Maria Arias
It is important to raise your hand and to get involved. I have a close relationship with Tracey Giang who is a Director on our Workforce D&I Team. Not just a working relationship, she's one of my mentees who I met through our ERG mentorship program. We met many years ago, and over time we've kept up our relationship. I learn as much from her, as she does from me, because when we meet, she's a constant reminder of what I also need to do for my career.
If you want to be successful in your career, it's not just about what the company does for you, but what you do as well. It's a partnership between the company and employee. To me, it's about taking control of your career.
The best way to create opportunities for yourself is not only to do a fantastic job at what you do, but to raise your hand and do other things. Becoming a member of at least one ERG is a great opportunity to develop your career, whether you're a white male, LGBT, woman of color, or a veteran with a disability. We are all unique, some cross different communities, but we all have many potential intersections.
If you get involved in an ERG and get exposure, you never know where that next contact, connection, project or even potential career opportunity can be. For example, at our company, it can be on the Comcast side, with our Comcast Spectacor partners, or at NBCUniversal, or one of its many different business units. Our ERGs across the company work together.
Through the different ERGs, employees sometimes make career changes. A really great example of this is one of our female employees who migrated from a customer care role into a technician role. This is exactly what we want to see happen, because tech positions are predominantly male. Through involvement in the ERGs, our employees get exposure to different roles across the company. And, they start thinking bigger and broader about opportunities. We want them to do that. We want to keep our employees, and provide development opportunities.
Comcast has really grown as a company, from its beginnings as a single, small community antenna television system, to now being one of the largest media and technology companies. We've been incredibly successful, because we're strategic, and we hire good people. At the end of the day, if you don't have the right people, you can't be successful.
One of the themes that we've tried to reinforce that has really resonated is how much diversity and inclusion drives innovation, and that the connections among us are stronger than the differences. For us, it's about telling employees you don't have to be from a certain community to be involved; instead, it's about getting to know other employees, other leaders, because it opens up doors.
GM's Ken Barrett explains the differences between mentors and advocates/sponsors.
Diana Solash, Director, Global and Americas Diversity & Inclusiveness at EY gives advice on how to build trust to become a high potential.
Yrthya Dinzey-Flores explains the importance of listening, giving back and building your personal brand, no matter how far along you are in your career.
Yrthya Dinzey-Flores explains the importance of listening, giving back and building your personal brand, no matter how far along you are in your career.
SHANE NELSON: What advice can you give to folks that are new to their company on how they can adapt to the company's culture quickly?
YRTHYA DINZEY-FLORES: It is important to listen. What I typically do when I'm new to a company is go on a small listening tour, if you will. I make sure that I take time out to either meet for 15 minutes or do a lunch with the people on my team. Then I ask them to recommend someone else that I should speak to so that I can learn a little bit more about what everybody does. I want to know what the company is like, what the different roles are, and how those intersect. Listening to the cues that help you understand what the company's culture is is very important.
NELSON: Any tips for high potential women in terms of how to balance work/life, the importance of being mentored or sponsored, or giving back to the organization what was given to them early in their career?
DINZEY-FLORES: I think the important thing is to realize that you're never too far along in your career to be mentored. It's important to have mentors within the organization, but also outside of the organization so that you're getting 360 feedback about how you are internally, both within the organization and what you're aiming to achieve.
But also to have an external perspective that also helps you calibrate your broader life goals. I do think it's important to give back. A lot of people sometimes become overwhelmed by the time investment. For me, if I don't know someone very well or I'm asked to speak to someone, instead of thinking of it as a big investment (time), I try to say yes and meet with them for a half hour. It's important for me to share with them the benefit of my experience. And sometimes, just that one touchpoint gives that person some ideas about how they want to proceed.
NELSON: That's good. Why should employees join resource groups? What are the benefits to them, and how can joining help their careers?
DINZEY-FLORES: The interesting thing about this question is that employee resource groups have come a long way since their inception. There are now many companies that have leading employee resource groups. Places where you get to understand what the leadership's commitment is; where you get to meet some of the senior executives that run the company and hear what their vision is, not just around diversity and inclusion, but also for the company and what the business priorities are. So, a benefit to joining is exposure to leadership. It's also exposure to the leadership of the business resource groups, which typically have people that are very well connected within companies. These people have a track record of success, especially if the ERG is very strategic. They can really help you understand how to maximize your network at your company. They can also help you understand what kind of leadership qualities are valued within the company, in addition to connecting you with the leadership of the organization in a way that's very genuine and goes beyond a work product. It's really the soft skills that at a particular point propel your career. It's not just about knowledge of a particular subject.
NELSON: So we've often heard that mentoring isn't just a one-way street, it's a two-way street.
DINZEY-FLORES: Right.
NELSON: And the mentee should bring something to the table. They have a big role in the relationship. What advice can you give to folks in terms of understanding their role as a mentee?
DINZEY-FLORES: I just had this conversation with someone today. I think that a lot of times mentees go into their relationship almost as an empty vessel. I think mentees have a lot to contribute. I would say number one, understand what it is that you want to get from the relationship and define some goals or things you want to accomplish with your mentor.
Second, I think that it's important to open up your mentor's world to other perspectives, challenges and points of view and to have a real discussion and exchange. That exchange shouldn't always just be around professional goals or specific to your current job, but more broadly about your career path and some of the challenges that one would either face or need to address. You need to get a little bit deeper into the relationship.
One way mentees could really activate the relationship is by making it not so transactional but by opening up and actually deepening the relationship. I've done this many times. On one particular occasion, I was looking for a job transition and I had lunch with my mentor. I said, very honestly, "You know, I don't know what my vision is but I need to find a way for my ideals to line up more with my career objectives. I need you to tell me how you did that, and also I need you to help guide me in terms of how I can accomplish that."
NELSON: Great point there. I have one more question here and an interesting one. What advice would you give to folks on how to manage their personal brand in the workplace?
DINZEY-FLORES: You can't build your personal brand alone. It's important to understand that it's not just about what you want other people to understand about your brand, but that people also form ideas about who you are. And so, in that sense, I think it's important for us to manage our personal brand and to understand what the external factors are that impact it and create a feedback loop.
Managing your personal brand is not just about your idea, but also about understanding the culture in which you work and how people understand your brand. It's appropriate in some cases to have those conversations with your manager and with other people on your team to understand how they assess your contribution and who you are as a team member.
Lindsay Sacknoff, SVP, head of consumer banking business, management & governance, TD Bank, shares not only what to do but also what not to do in order to get that next promotion.
Lindsay Sacknoff, SVP, head of consumer banking business, management & governance, TD Bank (No. 38 on the DiversityInc 2017 Top 50 Companies for Diversity list), shares not only what to do but also what not to do in order to get that next promotion. Her first piece of advice is to do your job — and do it well.