This website uses cookies to ensure you get the best experience while browsing it. By clicking 'Got It' you're accepting these terms.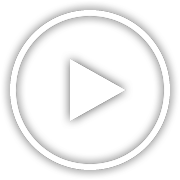 The SVP, Strategist shares his advice for LGBT best practices in the workplace.
Tamara Peterson, the Senior Counsel for Wells Fargo Legal Department and the Enterprise President of PRIDE Team Member Network says, "Mentors are beneficial for professional development and expanding your network."
Several DiversityInc Top 50 companies showed their commitment to the LGBT community by sponsoring the Pride Parade in New York City.
Thousands of colorful flags and festive costumes lined the streets of Manhattan in June for the city's annual Pride March. And with a day assigned to waving rainbows proudly, many DiversityInc Top 50 companies participated in this year's celebration with floats, cool dance moves, and company spirit in support of the lively community.
Along with participating in the parade, many of our Top 50 Companies sponsored the event, including Ernst & Young, which ranked number one on our 2017 list.
We caught up with Joan McKinnon, corporate vice president of New York Life (No. 23), who is part of their learning and development team, on the company's LGBT resource group called NYLPRIDE and how it ties into their strategic objectives.
"Our mission is to build the bridges of understanding and help people understand the LGBT community," she said. "And bring our products and services out to the community."
McKinnon, who proudly boasted a purple New York Life tee paired with a rainbow scarf, told us that NYLPRIDE has been in action for 10 years and has a direct hand in assisting the company's target market.
"We are a company of community with the LGBT community," she told us.
Hilton (No. 30) celebrated with music and food at Public House prior to the kick-off of the parade. Wearing a crisp-white tee stamped with Hilton's logo, Andrea Richardson gave us her take on why her company decided to show their support by sponsoring the event this year.
"Diversity and inclusion are very, very important for us," she said.
Richardson, who is the Director of Multicultural and Diversity Marketing for the 98-year-old establishment, also spoke on the importance of acceptance and embracing your true self in the workplace.
She described Hilton's culture as "very welcoming and inclusive culture where people feel like people can bring their true and authentic selves to work and ultimately to the world every single day."
TD Bank (No. 38) has participated in Pride events in the U.S. since 2009 and this year was no exception for the company that had a huge turnout of marchers. Lined up behind their green and white float that was blasting hip music was a sea of green gear and happy white smiles.
Getting the crowd excited was a woman at the head of the float, sporting platinum hair, bright glitter and a memorable feather umbrella.
"Pride is every day at TD Bank," said Timothy Taylor, vice president and regional retail operations director of Southern New England.
Taylor, who is also the chair of the company's LGBTA Subcommittee, spoke about the importance of TD's leadership across the markets from day-to-day, focusing in on "how we can create a more inclusive and comfortable work environment for our LGBTA employees and our allies."
The executive made it clear that TD's commitment to the community is an unwavering one, noting, "There's 365 days a year, so we are 'hashtag' forever proud and that's an important aspect of not only our brand, but in celebrating LGBT people."
Alliance, the name of the LGBT ERG, is focused on making TIAA the employer and financial services partner of choice for individuals within the Lesbian, Gay, Bisexual and Transgender community.
TIAA is committed to building a diverse and inclusive workforce that promotes equality and acceptance. Pride month is a part of the company's ongoing commitment to valuing people of diverse backgrounds, experiences and perspectives both within and outside of our organization.
Employee Resource Groups (ERGs) serve a central role in professional development, assist in attracting and retaining a diverse workforce and help the company achieve its business results. Alliance, the name of the LGBT ERG, is focused on making TIAA the employer and financial services partner of choice for individuals within the lesbian, gay, bisexual and transgender community.
"Pride month represents a great opportunity to talk about the importance of inclusion as it relates to the LGBTQ community," said Skip Spriggs, Senior Executive Vice President & Chief Human Resources Officer of TIAA. "We actively promote and engage in activities around this time each year in recognition of this symbolic month, but the work that is done by our Executive Management Team and the Alliance ERG runs throughout the year and has made real contributions to creating a truly inclusive workforce that is positioned to best serve our customers and participants."
Throughout this month, there have been a number of activities for employees that help elevate topics and issues relevant to the LGBTQ community to create additional opportunities for understanding and inclusion. In addition to Pride parade involvement by the local Alliance chapters across the country, Alliance hosted a panel discussion entitled "Proud Parenting: What I learned raising my LGBT child." The event included three speakers, parents to gay, transgender and bisexual individuals. The conversation spanned an array of topics including early reactions from parents or family, interactions with classmates and siblings and even advice for how to speak with young children about LGBTQ related topics. The Q&A session was extremely interactive, with questions coming in from all locations and via email. The discussion was accessible in all TIAA locations or via phone for remote workers. An enthusiastic participant shared feedback after the event saying, "Most employees don't expect their managers to understand this world, but to hear the three panelists share their stories completely changed my view of that. You have made a major impact just by showing that leaders are people with families too, and that LGBTQ is a part of that new normal."
ERG activities and priorities are tailored to several key areas of impact, which include Business Impact, Employee Engagement, Employer of Choice, Community Outreach and Talent Development. Above and beyond Pride month, TIAA has championed initiatives in each of these categories throughout the year in support of the LGBTQ community.
"While we have eight extremely busy ERGs focused on raising awareness, establishing resources and building connections to our business for their areas of interest, it's the cumulative effect of all the actions, programs, advocacy and decisions that makes TIAA's ERGs successful in creating positive outcomes for our culture and for our customers," said Natasha Radden, TIAA's Chief Diversity & Inclusion Officer.
In the category of business impact, the Alliance ERG members were instrumental in developing workshops, financial and estate planning and even training for financial advisors on "The Art of Advising LGBT Participants." While these materials were originally created in partnership with the institutional business, marketing and the Alliance ERG in 2013, the members help to update materials and the curriculum annually. The group's unique perspectives helped TIAA ensure they fully understand the unique needs of the LGBTQ community to help them create positive financial outcomes.
Employee engagement is a huge focus for TIAA's ERGs, especially as the organization continues on a journey to inclusion where we are continually raising the bar on the expectations of our culture. In addition to the "Proud Parent" panel referenced above, Alliance activated a very successful ally program in an effort to raise awareness and invite employees at TIAA to visibly show their support of fairness and equality for all. The initiative received over 700 statements/declarations of personal support from LGBTQ allies from across TIAA.
In order to further drive TIAA's progress towards becoming an employer of choice for the LGBTQ community, the company launched a self-identification campaign — Be You. Be Included. Self-identify. The initiative encouraged employees to self-identify so that TIAA has a clearer picture of the diversity of its workforce. Ultimately, knowing the makeup of the employee base helps the firm determine any necessary steps to improve diversity in certain populations and offer benefits and programs that match employees' needs. Through this program, employees have the capability to identify sexual orientation and gender identity through new categories within HR systems.
"We strive for a culture where employees of all backgrounds and perspectives feel valued and are able to bring their true and full selves to work every day," said Skip Spriggs.
Before a company considers authentically reaching customers, however, it is important to have solid internal policies and practices in place that support and empower LGBT employees.
By John Lake, LGBT Segment Leader, Wells Fargo Marketing (Wells Fargo is No. 9 on the 2017 DiversityInc Top 50 Companies for Diversity list)
Early in my career I spent a lot of energy trying to maintain a firewall between my personal life and the life I led at the office. As a gay man in a client-facing role at an advertising agency, pronouns and weekend plans were carefully edited. In June, Pride month was not yet something companies would acknowledge — much less celebrate. The only visual indications in the workplace were the sunburned faces and bleary eyes of a few employees the Monday after the annual LGBT Pride parade — a parade which, at that time, counted very little corporate support save for some pioneering beverage brands.
Now, as we see LGBT employees march proudly alongside corporate senior leaders and allies in parades around the country, it's worth reflecting on how much progress has been made. Bringing your "full self to work" is not just possible in many companies, but it's an imperative. As the leader of Wells Fargo's LGBT marketing efforts, I've witnessed firsthand the role inclusive-minded companies have played, alongside great non-profit organizations like the Human Rights Campaign (HRC) and Out & Equal, to help advance the connection between corporate America and the LGBT community. When I think about Wells Fargo's LGBT initiatives, I usually consider them in terms of three very important pillars: Our customers, our team members and our communities.
Customers
We are very proud of our track record of serving the specific financial needs of our LGBT customers. In 2009, we worked with the College for Financial Planning to create the Accredited Domestic Partner Advisor program. This resource was developed to educate financial advisors on the unique issues faced by same-sex couples, primarily because of the lack of legal marriage protections.
Those efforts continue today. When the Supreme Court's decision brought marriage equality to the community, we responded immediately by developing up-to-date research and resources to help customers navigate the new landscape. We continually look at how financial needs are evolving and how we can tailor the guidance we provide. Last year, we even provided our customers the opportunity to customize their Wells Fargo debit cards with four unique designs reflecting the history and diversity of the LGBT Community. The program empowered customers to show their pride every time they made a purchase.
From a marketing perspective, Wells Fargo has consistently and respectfully connected to LGBT customers through segment-specific advertising channels over the past two decades. In 2015, we made history as the first financial services company to tell an LGBT story through a national general market advertising campaign. Our award-winning commercial featured a lesbian couple learning sign language as they prepared to build their family by adopting a deaf child. The authentic story we told was a groundbreaking external representation of the core values of diversity and inclusion that live within our guiding vision and values.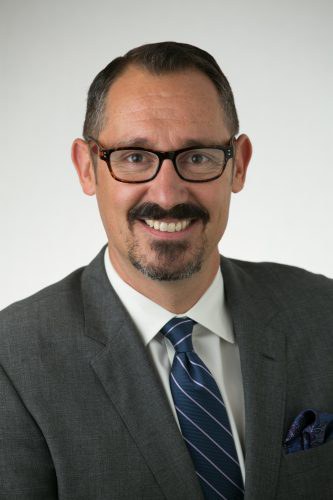 John Lake
Team Members
Before a company considers authentically reaching customers, however, it is important to have solid internal policies and practices in place that support and empower LGBT employees. 2017 marks Wells Fargo's 30th anniversary of adding sexual orientation into our non-discrimination policy — five years before the HRC Foundation released its first Corporate Equality Index in 1992. We added gender identity protections in 2004 to extend the policy to our transgender team members and we continue to remain at the forefront of inclusive protections and benefits. This year, our internal policies have earned us a perfect 100 percent score on the HRC CEI for 14 consecutive years.
This top score includes recognition for our employee resources groups, or as we call them, team member networks (TMN's). Our LGBT TMN, PRIDE, was established 25 years ago and recently surpassed 11,000 members — with much of the growth coming from allies. We owe this to two factors. First, we've made a focused effort to ensure all team members, regardless of their diversity dimension, are welcome to join any TMN that piques their interest. Second, we have developed a suite of resources that encourage the involvement of LGBT allies — from our online ally learning center, to ally recognition cards. Our TMN has also produced a series of groundbreaking panel discussions tackling topics such as LGBT families, transgender issues and gender fluidity, which are live streamed and available to view on our intranet for all 265,000 Wells Fargo employees. The powerful personal stories told on these panels engage and educate allies by bringing to life the issues faced by the LGBT team members they work with every day.
 Communities
Finally, a major component of our commitment is giving back to the LGBT community by supporting key LGBT-focused organizations. Since the 1990s we have contributed over $50 million and countless volunteer hours to non-profit organizations that serve the needs of the LGBT community. Our portfolio of organizations that we work with continues to evolve, ensuring alignment with our philanthropic priorities and initiatives that have the greatest impact on the community.
This year we chose to feature four of those organizations in our Pride Month campaign to raise awareness for their mission and the services they provide for the community's most vulnerable members. The campaign highlights a series of videos which tell the real stories of individuals whose lives have been changed through this work. For over a decade we have supported the work of three of these organizations: Gay Lesbian Straight Educational Network (GLSEN), the Trevor Project and Point Foundation, all of which address the needs of LGBT youth and students. The fourth is a more recent addition to our list: Advocacy and Services for LBGT Elders (SAGE), which focuses on improving the lives of our senior LGBT community members. Our objective was to bring awareness to ongoing issues faced by members of the LGBT community, while amplifying the great organizations that work every day to address those needs.
The commitment Wells Fargo has made to our LGBT customers, team members and communities will continue to evolve to meet their unique needs in a way that is consistent with our vision and values — and broader commitment to diversity and inclusion. At Wells Fargo, we take great pride in our rich history of LGBT inclusion, but we also know that this is only a foundation for how we will continue to strive for better in the future.
About John Lake
John is Vice President and LGBT Segment Manager for Wells Fargo Marketing. In that role he develops and drives LGBT marketing strategy across Wells Fargo's national footprint. Prior to Wells Fargo, he served for eight years as Corporate Development Director for the Human Rights Campaign (HRC), America's largest LGBT advocacy organization. Before moving to the non-profit side, John ran his own company, Open Door Marketing, and headed client services at the Isosceles Group — both agencies focused on respectfully connecting brands to LGBT consumers.
It's been 30 years since LEAGUE (Lesbian, Gay, Bisexual, Transgender and Allies Employee Organizations of AT&T) was formed, making it one of the oldest LGBT ERGs in the nation.
Director – Diversity & Inclusion, AT&T
An AT&T time capsule from 1987 would reveal a heartfelt long-distance commercial with the memorable tagline "Reach out—reach out and touch someone." Wireless phones were big, boxy devices. And within the company, employees were set to launch a groundbreaking employee resource group (ERG) known as LEAGUE at AT&T.
It's been 30 years since LEAGUE (Lesbian, Gay, Bisexual, Transgender and Allies Employee Organizations of AT&T) was formed, making it one of the oldest LGBT ERGs in the nation.
Technology changes and evolves. Communication has never been easier and more mobile.
Another thing that's evolved, for the better, is attitudes about diversity and inclusion. This year, a record 515 companies earned a 100 rating on the Human Rights Campaign Foundation's 2017 Corporate Equality Index (CEI). That's the largest jump in the number of businesses achieving a 100 percent rating in the ENTIRE history of the CEI.
For AT&T, it's not news. We have earned a perfect score for the past 14 years. That's because AT&T made diversity one of its core values long ago. Nowhere is this more evident than in our company's support of LGBT employees. We have diligently promoted diversity and prohibited discrimination toward the LGBT community inside and outside of AT&T.
Here are a few examples:
• In 1975, AT&T became one of the first major American corporations to adopt a policy prohibiting discrimination against employees based on sexual orientation.
•In 1998, AT&T adopted one of the first domestic partner benefits programs for LGBT employees.
• In 2006, we were one of the first U.S. corporations to offer transgender-inclusive health care benefits.
• In 2015, AT&T was one of hundreds of employers who signed onto a "friends of the court" brief at the U.S. Supreme Court to support the business case for marriage equality.
AT&T is sharing the spirit of diversity and support for LGBT issues and causes through its fifth annual Live Proud campaign from June 1 through July 31. The program encourages the LGBT community to declare "We Are Bold." It recognizes the power of being authentically you and the importance of living with pride.
On a somber note, on the June 12 anniversary of the 2016 Orlando, Fla., tragedy, AT&T's Live Proud website provided an opportunity to share a message of healing.
Thirty years ago, a group of AT&T employees started LEAGUE at AT&T. The ERG now has 25 chapters and more than 6,700 members. Last year alone, LEAGUE at AT&T gave back to the community with more than 17,560 volunteer hours at 696 events.
The LEAGUE AT&T Youth Mentoring Program gives members a way to engage with the LGBT community to help improve the life of a teen. Its transgender discussion group enables members to share resources and discuss workplace transition issues.
And the LEAGUE Foundation awards college scholarships to LGBT youth. Since 1999, the foundation has awarded over $200,000 to students.
LEAGUE's executive sponsor, Ken McNeely, provides a particularly appropriate voice for LGBT issues. McNeely is president of AT&T California, and the highest ranking "out" leader of the company. He explains that there is a significant upside for companies to advance LGBT workplace equality.
"I see LGBT executives moving from middle range to senior range, and starting to run major corporations across America," McNeely said. "That is a wonderful turn of events. Not only that, they can do so while being out and proud. That's a remarkable accomplishment in a very short time. It shows that the business community has been at the forefront of honoring talent and allowing you to be your authentic self and understanding all of that is in the business's interest."
These milestones illustrate a commitment to equality and a broader commitment to diversity. We are proud of our record and the recognition from esteemed publications like DiversityInc, which this spring named AT&T one of the Top Companies for LGBT Employees.
That's the power of diversity – and a company that celebrates the differences that make us better together.
Rick J. Wilson, director – diversity & inclusion, leads AT&T's global corporate diversity segment strategy, which includes the lesbian, gay, bisexual, transgender and ally community. In this role, he helped craft AT&T's segment strategy from the ground up — being the first director named to this position. And with over 20 years of progressive business and leadership experience, he and his team lead, consult and drive a variety of initiatives that support AT&T's overall commitment to diversity and inclusion. Rick holds a bachelor's degree in communications from John Carroll University and a master's in labor relations and human resources from Cleveland State University.
Email: richard.j.wilson@att.com
Phone: 1+214-415-6648
Twitter: @RickWilsonHRPro
LinkedIn: https://www.linkedin.com/in/rickjwilson/
Kellogg and KPMG detail how they've been successful in encouraging employees with disabilities and LGBTs to self identify.
Kellogg and KPMG detail how they've been successful in encouraging employees with disabilities and LGBTs to self identify. Both discuss why the initiatives are strategic priorities and detail the successful utilization of their resource groups for the initiatives.
The Q&A session in this webinar is one of our longest and it was engaging and very informative.
A message to LGBT employees that they can "bring their whole selves to work" bolsters recruitment of the best talent.
A message to LGBT employees that they can "bring their whole selves to work" bolsters recruitment of the best talent.
By Eve Tahmincioglu
Wyndham Worldwide's (No. 24 on the 2017 DiversityInc Top 50 Companies for Diversity list and one of the Top Companies for LGBT Employees) Chief Diversity Officer Patti Lee is proud of the company's longtime commitment to the LGBT movement and sees such support as one of the best ways to attract top talent.
"We create an environment where everyone feels they can bring their whole selves to work," she explained about Wyndham.
They do this, she continued, by putting a simple message out there: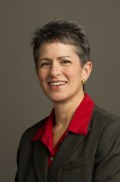 "Our doors are open. It doesn't matter who you are, where you come from or what your family make up is. We want you to come to our organization. We want you to be everything that you are. We want you to give 115 percent."
How do you get that message out there? By providing more than just lip service. Wyndham, Lee said, has been supporting the LGBT movement from the beginning, including by signing the amicus brief last year urging the Supreme Court to strike down state bans on gay marriage.
Wyndham Worldwide, she added, has continued to receive a perfect score on the Human Rights Campaign's annual Corporate Equality Index, is very active locally in LGBT issues and supports its LGBT employees through its WYNPride associates business group focused on professional development.
"Organizations need to continue to evolve," she said about embracing diversity and inclusion for all individuals, adding that companies must "open up the doors for all associates."
And most importantly, she added, "the leaders we put into place really must support that and be committed to every single employee."
Here's a video of Lee talking about Wyndham's support of the LGBT community.
Related Video: Innovative Nontraditional Recruiting Strategies: Patti Lee
What's the state of LGBT rights around the world? Our webinar offers data on what's going on globally and best practices for employers with employees abroad.
Global Challenges of Supporting LGBT Employees Abroad
What's the state of LGBT rights around the world?
It's an ever-changing landscape that goes from accepting to hostile depending on the region.
Global employers need to know what's happening on the ground and how that impacts LGBT employees, or employees looking to take on foreign assignments. And they also need to know how to support LGBT employees and their managers in what can sometimes be harsh environments.

That was the focus of DiversityInc Best Practices' webinar titled: Global Challenges of Supporting LGBT Employees Abroad.
We tapped two experts in this area who will share insights on the international issues you need to know about and provide key strategies for supporting companies and employees navigating the LGBT landscape.
The speakers include:
• Andrew Wilson, chief information officer, Accenture (No. 14 on 2017 DiversityInc Top 50 Companies for Diversity list, and one of the Top Companies for LGBT Employees)
Wilson — who leads global IT operations and serves at Accenture's Global LGBT Network Sponsor — discusses how his firm is navigating this issue, best practices for employers and a case study from one foreign city. (@andrewxwilson)
• Mark Bromley, council chair for The Council for Global Equality (an advocacy coalition of human rights activists, foreign policy experts, LGBT leaders, philanthropist and corporate members focused on supporting LGBT organizations and opposing human rights abuses globally)
Bromley offers the state of LGBT rights around the world and provide insights on what challenges employees and employers face, details on potential risks in transferring LGBT employees abroad and advice to employers on how to protect and support employees and a company's reputation. (@Global_Equality)
Diversity in Minutes is DiversityInc's new video series tailored for busy professionals looking for best practice advice on a host of topics and issues, everything from unconscious bias to the metrics of mentoring.

Do you want to understand unconscious bias and how to deal with it?
Do you want to know how metrics can bolster your mentoring program?
Do you want advice on how to recruiting women into tech jobs?
Diversity in Minutes

is DiversityInc's new video series tailored to busy professionals looking for best practices on a host of topics. We talk to thought leaders at the most diverse organizations in the country and get their insights on creating more inclusive and more successful organizations.
(Is there a question, topic or  issue you want addressed in a Diversity in Minutes video? Let us know at: etahmincioglu@diversityinc.com.)
Work-Life Management, Not Balance: Wyndham Worldwide's Chief Diversity Officer Patti Lee explains her insights on the "art" of work-life management and gives advice on how women can appropriately ask for flexibility.
What to Do About Unconscious Bias: Lissiah Hundley, diversity and inclusion strategist for Cox Enterprises, shares her thoughts on the realities of unconscious bias in the workplace, how to face it head on and best practices for overcoming it.
Measuring Mentoring: Marlon Sullivan, talent and development divisional vice president, Abbott, offers his key strategies for using metrics to bolster mentoring and its effectiveness.
The Women-in-Tech Imperative: Rita Mitjans, chief diversity and corporate social responsibility officer, ADP, makes a case for why it's so important to get more women in technology, including everything from the design perspective they offer to making the workplace more diverse.
Mentoring Basics: Rosalia Thomas, area leader for human resources at IBM, offers mentoring basics on how to create the best mentoring relationships.
Recruiting Women in Tech: Rita Mitjans, chief diversity and corporate social responsibility officer for ADP, offers her strategies for recruiting more women into technical jobs.
Supporting LGBT Movements: Wyndham Worldwide's Chief Diversity Officer Patti Lee shares her insights on why the company and all employers should support LGBT movements, especially if they want to recruit the best of the best talent.